In today's digital era, e-commerce websites have to develop themselves regularly. There are various digital strategies which can help your e-commerce website for the long run. Along with high emphasis on quality products, you have to make your website digitally attractive. Here are some useful tips which you can include in your e-commerce digital marketing strategy:
1. PROFESSIONAL PHOTOGRAPHS OF PRODUCTS.
It is essential to understand the advantage of high-quality images of your products. Along with in-depth description, professional photos attract potential customers to your website. Therefore, ensure that you provide users with detailed photographs of a specific product. It can always help to hire freelance or professional photographers who are experts in product photography.
Subsequently, you can display such photos on your website. Users visiting your e-commerce website get an instant insight into products. Hence, including various product photos is definitely one of the best digital strategies for your e-commerce website.
---
2. CONCENTRATE ON CONTENT.
Content marketing is one of the best digital strategies for your e-commerce website. In addition to attractive photos, focus on the content of your website. It is crucial to understand the psychology of customers.
Customers who visit e-commerce websites want useful information about products. Therefore, try to simplify your content. Furthermore, create unique content which aims at providing solutions to customer problems. You can experiment with headings, lists and grids to make your website more reachable.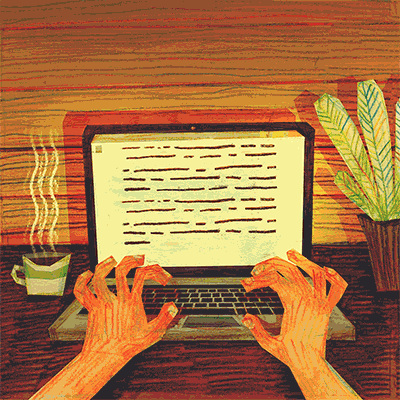 ---
3. TAKE ADVANTAGE OF SOCIAL MEDIA.
An important e-commerce digital marketing strategy is 'social media promotion'. Facebook, Twitter, Instagram, Snapchat, Pinterest are some of the leading social media platforms at this time. E-commerce websites can post information about their products on these websites.
You can reach maximum potential customers and stay dynamic online. Furthermore, the addition of social media plugins helps a customer to share stuff easily.
---
4. INCLUDE VIDEO CONTENT.
Customers want the best possible information before buying a product. Images and adequate content description are the most preferred options for product description. Despite this fact, some products are intricate. Potential customers want a more realistic feel about such items. Descriptive videos indeed prove very useful in such cases.
Many customers feel that videos facilitate easy understanding about a product. Videos are the only medium of depicting the look and feel of a product with a person. Hence, it is preferable to include videos regarding product usage on your e-commerce website.
---
5. INCLUSION OF ARTIFICIAL INTELLIGENCE.
This is one of the most widely suggested digital strategies for e-commerce websites. If you have a decent budget, you can use AI (Artificial Intelligence) on your website. Also, It is a proven fact that e-commerce websites have recorded an increase in sales after using AI.
AI measures and analyses various customer-oriented data. Also, It studies customer behaviour, generates graphs and gives suggestions for enhancement. Subsequently, you get essential tips on logistics and customer visits. Therefore, you can make useful decisions like changes in product ranges, identifying bestselling products, convenience for customer shopping, etc.
---
6. CREATE CUSTOM-MADE EXPERIENCE.
People love websites which show them their favourite content. Different people prefer different products. An important e-commerce digital marketing strategy is to store such preferences. When a potential customer visits your e-commerce website, he views certain products.
It is important to remember the browsing preferences of each user. Hence, the next time this user visits your e-commerce website, matching product recommendations are provided. In other words, a customer is shown the type of products he/she typically buys online. Hence, the customer feels special. Therefore, you can highly focus on 'user-based experience' in your list of digital strategies.
---
7. USE EMAIL SUBSCRIPTIONS.
Along with social media, you can use emails as a useful tool in your e-commerce digital marketing strategy. There are some benefits of using emails to reach your customers. Firstly, you can contact potential customers directly. Secondly, customers can interact more freely with your staff, unlike social media.
Above all, users get a sense of personal connection with your e-commerce platform. This proves to be a useful asset for expanding your e-commerce website. Furthermore, you can even use email campaigns to advertise your shopping platform.
---
8. PAY ATTENTION TO YOUR WEBSITE DESIGN.
A cluttered user interface repels potential customers. Try to keep the design of your e-commerce website as simple as possible. Do not place third-party ads near vital options like 'buy now'. A simplified site layout provides a pleasant experience to customers. In addition to simplified site layouts, rustic designs speed-up the shopping activities of users.
E-commerce websites contain many products and services. Systematically segregated items provide a seamless shopping experience. Therefore, you should take considerable time and efforts in designing your e-commerce website. Furthermore, feedbacks given by certain users are paramount. Such feedbacks should be used positively.
---
9. PROVIDE CHATBOTS OR LIVE CHAT OPTIONS.
An engaging feature of leading e-commerce websites is the existence of a virtual assistant. If you have a dedicated support staff, they can use live chat to help a user. Alternatively, you can use a chatbot to interact with users.
The main reason of using such options is to assist new visitors in finding their requirements. Sometimes, users cannot access specific sections in your website. Hence, a virtual assistant can guide users to perform required actions. This is a useful tool which enhances the user experience. Eventually, online users are more likely to visit your website again and again.
---
10. SMARTPHONE COMPATIBILITY.
Finally, you can invest in creating a dedicated application for mobile users. It is predicted that by 2021, the majority of online shopping will take place on mobiles. In addition to a neatly designed desktop website, you should focus on a fast app designed for smartphones.
Features like 'add to cart', 'buy now' and 'payment options' should be easily accessible to a user. Therefore, you can improve your customer base effectively. Also, Marketing your app on websites and social media can prove beneficial too.
---
CONCLUSION
E-commerce digital marketing strategies are vital for attracting more customers and improving sales. On the whole, these strategies can help you sustain in today's dynamic market.