Online shopping is the most convenient type of purchasing activity in the modern era. Along with factors like comfort and convenience, online shopping provides maximum discounts to a user. Furthermore, many rare products are available on online platforms. At this time, every person wants to explore the world of online shopping. Due to occasional cyber threats and online frauds, many customers look for useful tips on safe online shopping. We have compiled some handy tips for your online shopping safety. Hence, before you think of purchasing a new product, read these tips for ensuring a safe online shopping experience:
1. USE WELL-KNOWN ONLINE PLATFORMS.
The greatest benefit provided by conventional shops is that you know the credibility of the shop. The specific shop is existent for many years and has garnered trust from many users. In the same way, online platforms used by majority customers are comparatively more trustworthy than other shopping websites. Therefore, customers need to know whether a particular online shopping website is reputed and genuine. Apart from this, try to limit your shopping activities to specific websites for a safe online shopping experience.
---
2. LIMIT SHARING YOUR DETAILS.
There are certain sites which ask you to enter specific information. Be alert and wise to understand the utility of your information. Your name, address and contact number are basic data which can be shared. On the other hand, details like your ID number, Credit card number should not be shared. Many online websites are prone to hacking. Hence, it is better to store minimum personal information.
---
3. PASSWORD STRENGTH.
Always try to create a tough password. You can use tools like password managers for this purpose. A predictable password can be used by someone to alter vital details of your account. Therefore, it is advisable to create a unique password for safe online shopping. Try to include special characters and numbers which can be memorized by you easily.
---
4. USE 'CASH ON DELIVERY' PAYMENT OPTION.
I understand that online shopping provides us with the convenience of instant cashless payment. Despite this fact, it is beneficial to utilise the 'cash on delivery' option whenever possible. Firstly, it eliminates any credit/debit card or online transaction. Secondly, you pay after a product is delivered. It should be noted that most of the prominent shopping websites provide this payment option without any processing fee.
---
5. PREFER CREDIT CARD OR E-WALLET.
If you feel that online payment is your style, avoid using internet banking and debit card. Banks have made internet banking more secure than before. Even so, skilled hackers can access the information. Furthermore, a debit card is linked to your bank account. Therefore, chances of data leakage are high. Using credit cards or e-wallets ensure your online shopping safety as they have certain liability protection rules.
---
6. USE SECURE SHOPPING SOFTWARE.
There are dedicated software packages which enhance your online shopping safety. At this time, some antivirus providers have in-built packages for online purchase protection. The sole purpose of such software is to monitor any fraudulent activities while shopping online. Hence, customers can always rely on secure shopping apps and software for safe online shopping activities.
---
7. USE SECURE WI-FI OR VPN.
If you indulge in online shopping using public Wi-Fi, there is an added risk for online scams. Many technological geeks recommend using VPN for various reasons. As a regular online shopping user, it is always advantageous to keep yourself safe during your online transactions. There are many apps which provide high security for your internet connection. Most importantly, you should use trusted apps for this purpose. Try to utilise the in-built VPN app of your Smartphone if available.
---
8. STORE E-RECEIPTS.
This is an important tip for safe online shopping. Always make it a habit of preserving receipts and records of your online purchases. This can be particularly important to cross-check your credit card bills. Furthermore, you will always have vital access to your online shopping information. You can also keep the physical receipts in a dedicated file. Along with essential record-keeping, these receipts help you to claim warranty for a specific product which is either faulty or should be replaced.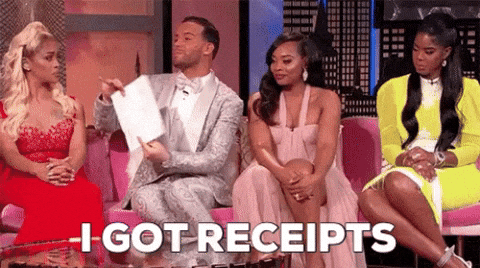 ---
9. RECOGNIZE PHISHING EMAILS AND MESSAGES.
Many people get duped by online scammers who use phishing emails. Phishing emails are sent by cybercriminals who try to trick you. A person generally feels that these messages or emails are sent by a specific recognised company. On the contrary, the original website has no role in this message. The email redirects you to a particular link and a fake version of the original site may appear.
Most of the times, you are prompted to fill in the necessary information. This data is stolen by cybercriminals which eventually results in an online deceit. A proven way to avoid such a cyber attack is to refrain from opening phishing emails and links. Also, you can identify such emails as they contain grammatical errors, broken link errors, etc. The best way to avoid this online attack is to use genuine apps and website of your favourite online shopping platform.
---
10. USE APPS FROM YOUR APP-STORE.
Irrespective of the platform you use i.e. Android or iOS, there is a dedicated app-store embedded in the system. For android users, Google play store is the genuine app-store. For iOS users, the Apple App store serves as the in-built app depot. It is indeed important to download and install your favourite online shopping apps from these app stores. This enhances your online shopping safety. You are provided with a genuine app from the company. Therefore, the chances of cyber thefts are minimized and you can enjoy safe online shopping. Finally, refrain from downloading .apk files from third-party websites.
---
CONCLUSION
Online shopping is an exciting and convenient purchasing platform. Along with the best deals and discounts of a product, you are provided with a wide range of collection. By following some basic safety protocols, you can continue shopping online freely and safely. Happy shopping!